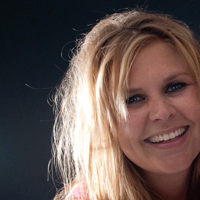 Personal
Name and surname: Sabine Bezuijen
Address: Admiraal de Ruijterweg 497, 1055 MH Amsterdam, the Netherlands
Mobile: +31 (0)6 52690611
E-mail: sabine@sabbez.nl
Date of birth: 19 March 1980
Place of birth: Amsterdam
Nationality: Dutch
Sex: Female
Driving license: Yes
Work experience
Until now Freelance sabbez – clients and project
Jungle Minds – Online Redesign for ABN AMRO.COM and design for Ministerie voor economische zaken and Sorgente.
Wecanbeheroes – Online design for Alliander.
PuurPXL – Design for PO Raad.
Jungle Minds – Design for a new digiboard and a online training module for ThiemeMeulenhoff.
Jungle Minds – Web design for Onderwijs Inspectie, Nutricia export
Shop2market – Web design
Jungle Minds – Web design for Alexander Monro Ziekenhuis, Vereniging eigen huis, ABN AMRO, Avero-Achmea
The loyalty practice – Developing a logo
Buitenspeel – Web design
Jungle Minds – Web design for Flinders, Noviflora, ING and Ditzo
UPC on demand – Costume design for promo Action movie, Advertisement for Mad man
Tenpages – Web design and illustrations for Tenpages.com
Mirabeau – Corporate brochure design
Dieuweke van Reij – Costuum design for Alice (Orkater), Wende Snijders, opera Il Signor Bruschino, DNOA and for 'De Parade' Moulin Rouge, Popster and Rockabilly roadkill (Orkater)
Teleac – Design studio decor 'Helden van toen'
Dannyjevriend – Art direction for short film for Nokia
Food Bai – Design and photography for children's book 'Timo's cocktail book: 'Shake it!'
Nokia – Interface Concept Design for book 'Sourcery'
Black Magic Marker – Websites for Silvana, Telegraaf
Supershift – Websites for Split, winjeeigenfoundation.nl-Agis
Puurpxl – Websites for Style today, Sanoma, Consumentenbond, TNT, Natufit, Expo, Beau Monde, getclientnow
Achtung – Website for Talpa and graphic design Symio
Lost Boys – Website online shop for Dutch Rail NS, style guides for Goodyear and Nuon
Nike – DTP spring collection
2000 – 2004 Visual Designer at Lost Boys B.V.
Webdesign for ING, Dunlop, Vopak, Goodyear, Seat and graphic design Lost Boys Borchure
Tasks and responsibilities included
Design and production of print media (brochures, folders, style guides)
Creation of visual identities and of digital style guides
Implementation of visual identities
Presentations to clients
Site scans
Brainstorm sessions
Pitches
1999 – 2002 Freelance clients and projects
4Tune Music Cyber Management – Visual and interaction design
2000 INBC (Internet New Business Concepts)- design and programming in HTML
IDG Communications – Design internship, HTML programming (March '99 – July '99)
NOB Interactive – Design internship (September '98 – February '99)
Education
2009 to 2010
Vogue Academy (Akademie Vogue)
Course: Certificate of Photo styling
Certificate earned
2004 – 2009
Vogue Academy (Akademie Vogue) (Theater Design)
Course of study: Theater Design
Subjects: theater design A & B, Design realization, costume history, fashion illustration, pattern and prototype, drawing and painting, materials innovation, couture and technics
Degree earned (Latin honors)
2003
Fotogram Academy of AmsterdamCourse of study: Basics of photografie (basiscursus fotografie)
Certificate earned
1996 – 2000
Amsterdam Graphic Lyceum (Het Grafische Lyceum Amsterdam)
Course of study: Creative Technology (Multimedia Design)
Degree earned: B.A.
1992 – 1996
2nd Montessori MAVO high school, Amsterdam
Course of study: Mavo-D
Subjects: Dutch, English, Geography, Mathematics, Economy, Drawing
Degree earned: High school diploma
Knowledge and skills
Computer platforms: PC Windows, Mac – good
Computer software: Photoshop – good, Illustrator – good
Indesign – good
Foreign languages: English
Typing diploma: Yes
Online Portfolio
www.sabbez.nl